500 ROUNDS Federal American Eagle Ammunition 5.56x45mm NATO 62 Grain XM855 SS109 Penetrator Full Metal Jacket With Ammo Can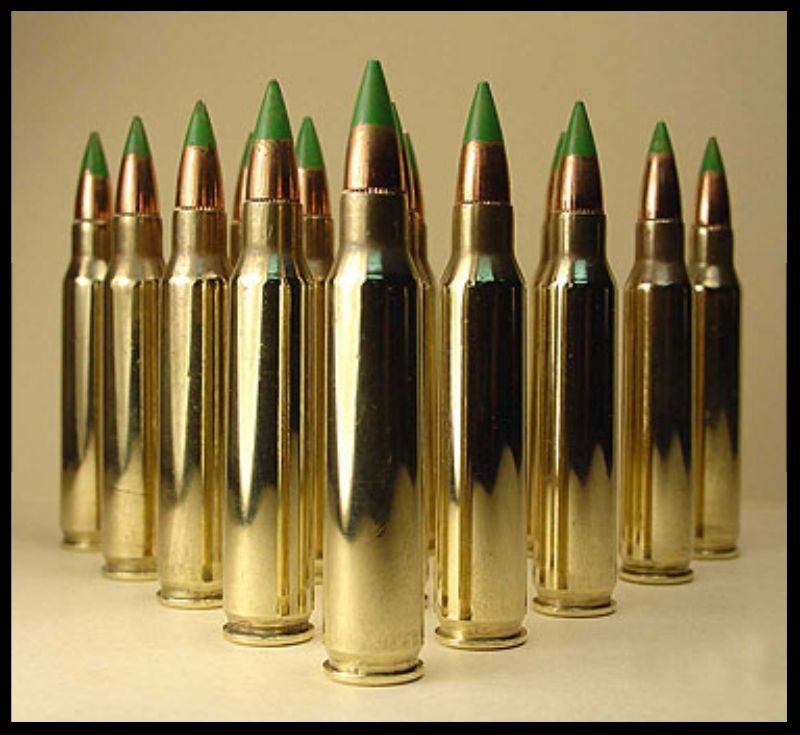 Sale
$219.99
$0.44/Round
List Price: $242.99
Save $23.00 (9%)
Technical Information
•Caliber: 5.56x45mm NATO
•Bullet Weight: 62 Grains
•Bullet Style: SS109 Steel Penetrator Tip with Lead Core FMJ
•Case Type: Brass
•Reloadable: Yes
•Corrosive: No
Ballistics Information
•Muzzle Velocity: 3104 fps
•Muzzle Energy: 1326 ft lbs
Please Note:
While the 5.56x45mm NATO will fit in a 223 Remington chamber, the 5.56 is a military round that runs at higher pressures than its 223 counterpart and is not recommended to be fired in a 223 Remington chamber.
Federal American Eagle M855 Ammunition is loaded to NATO specifications, and has a true steel tip penetrator core. Headstamps will be marked with "LC" and the last two digits for the year of production. Brass will show annealing marks and is excellent for reloading after primer crimp removal. Bulk packed 500 rounds to a box. This ammunition is non-corrosive in boxer-primed, reloadable brass cases.
Packaged in a military surplus 30 caliber ammunition can, this is a great grab and go option for a day at the range. The waterproof design of the ammo can also ensures the ammunition will stay in good condition through years of storage. Metal ammo can dimensions are 10"x3.5"x7" and have hundreds of uses once the ammo is all gone.
Please Note:
While this ammunition is loaded with a true SS109 steel tip penetrator core bullet, the green paint as seen on military ammunition will be partly to totally missing. The green paint is a visual indicator only, and has no effect on the performance or accuracy of the ammunition.
=============
http://www.midwayusa.com/product/448165 ... _-20151002
=============